Six players from the LA Kings have been named to Olympic rosters representing four countries. Unsurprisingly, Slava Voynov will help host country Russia try win on home ice; Anze Kopitar will center the top line for Slovenia; Dustin Brown and Jonathan Quick will help the US try to improve from the disappointment of silver; and Drew Doughty and Jeff Carter will help Canada defend its gold.
The most surprising name on the list is Jeff Carter. This is not a knock on Jeff Carter who is an excellent 2-way player with great speed and great hands. (Seriously, don't give him a breakaway. He's more than likely to put it in the back of the net.) Personally, I like it because I think Carter is a great player and deserves to be named to Team Canada's Olympic roster. However, taking him over Giroux or Martin St. Louis is a curious thing. Again, not a knock on Carter. Canada just has an embarrassment of riches and people were bound to be disappointed.
Sure, you can pick all your best point producers but Carter can be a top unit PKer, can play on the PP, and brings speed and versatility.

— Andy (@AndyTonge1) January 7, 2014
Following the announcement of the Canadian Olympic roster, Vancouver, B.C. native Willie Mitchell had this to say about his teammates and a couple of his friends:
Congrats @AnzeKopitar Slavdog & Carts. Also happy for Hamhuis & #VanIsle @jamiebenn14 #Sochi2014 Will be watching… pic.twitter.com/qnaQ5wefyk

— Willie Mitchell (@Willie_Mitch33) January 7, 2014
And then he outdid himself with this gem:
How did I forget @dewyy8? I didn't, I was waiting to get him in his SICK @CDNOlympicTeam wardrobe. #Sochi2014 pic.twitter.com/ayRkdhKDgv

— Willie Mitchell (@Willie_Mitch33) January 7, 2014
That's right, Drew Doughty was chosen over Jeff Carter as a model for Team Canada's Olympic gear.
I mean, there's nothing wrong with Doughty; he's a good looking guy when his hair is done and the facial hair is kept to a minimum (sorry, I don't think he looks good with a beard but I'm not much of a beard person) and the lighting is right… Let's compare to Jeff Carter just for funsies, though.
Nope.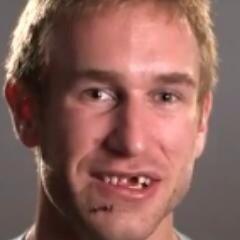 Nope.
Closer, but still nope.
Nailed it.
Sorry, what were we talking about again?
Congratulations to all six men who will be fighting for gold at Sochi. Good luck to everyone and please do not come home broken.
In Other News…
If you have some time to kill, catch up on all your Kings news with these links below.
In the waning hours following their morning skate before to the Saturday night matchup against the Vancouver Canucks, GM Dean Lombardi announced that the team had traded Daniel Carcillo to the New York Rangers for a (conditional?) 7th round pick in the 2014 draft. [Note: Some places said it was a conditional 7th round, but did not say what the condition was. The Kings' official press release did not call it conditional, though.]
Rangers take step to acquire toughness…acquire Carcillo from LA for seventh rounder.

— Larry Brooks (@NYP_Brooksie) January 4, 2014
Jonathan Quick was supposed to have a brief rehab session with the Monarchs but due to inclement weather, plans were canceled. Management also declined the option of sending him to local ECHL affiliate (about 60 miles from Staples Center) Ontario Reign for a conditioning assignment. So plans were made for Quick to return to action, pending how he felt after warm ups. Trading Daniel Carcillo allowed the Kings to hold on to rookie goaltender Martin Jones for a few extra hours to see how things played out with Quick.
He led the team onto the ice for warm ups with Scrivens serving in his familiar spot as backup and Martin Jones was a healthy scratch.
Following Quick's successful return from injury after being out for seven weeks with a Grade 2 groin strain, Martin Jones was sent back to Manchester the following day. Scrivens would have had to be placed on waivers and with his very cap-friendly hit of half a million dollars and stellar play in net during the early stages of Quick's absence, he more than likely would've been claimed. (Plus, in my personal opinion, it's wiser to send Jones back. Sure, you could gamble and risk losing Scrivens for nothing to keep Jones up. However, Jones's biggest criticism prior to his call up was his consistency; yes, he played extremely well in the 11 games he was up but now you see how he handles going back and see if he can keep up his excellence throughout the rest of the season. But that's my opinion.)
With an available spot on the roster, naturally the thing to do was call up another kid from Manchester! Welcome back, Tanner Pearson.
Jon Rosen wrote a feature for LAKings.com about GM Dean Lombardi's evaluation of the team through the first half of the season. Warning: It contains quotes from Lombardi so be prepared for a long read.
Anyone who follows Willie Mitchell knows he is much more than a hockey player. He's a passionate environmentalist Fishing Crusader, as well.
Anze Kopitar is the Pride of A Nation and sat down with NHL.com's Kathryn Tappen in the latest installment of "Tapped In" to talk about how he blazed a trail from a tiny European country to becoming a Stanley Cup Champion in the NHL.
Did you really think I'd go without plugging Jewels from the Crown? Well, you're wrong. John Carroll has a nice recap about a week that finally didn't suck as the Kings managed to snap their 5 game losing skid. Expectations are high, yo; this fan base has a hard time with losing games in a row after seeing how high the team can set the bar (it's their own damn fault for finally being a good team).
Also from JFTC, Nick gave his grades and analysis for the Canucks game. Two words: Utter dominance. Despite the score, the Kings pretty much steamrolled the Canucks and a very impressive performance from Roberto Luongo following his return from injury (it was a theme that night as the goalies put on a clinic) kept the score as close as it was.
On the heels of the Tanner Pearson recall, JFTC wants your opinion about where he should go. The Top Six (where he's projected to play eventually) is pretty full as Dwight King is having a surprising career year and pretty much just dominating the opposition on the first line. Join the debate and let everyone know why you're right.
Kings don't know what the L is going on in this ridiculous ad for Staples. It's um… I have nothing to say about this.
In case you missed it, Ben Scrivens was trending in Los Angeles on Tuesday night due to his epic video bomb. Yes, he is staring into your soul and judging it. No, you are not worthy of continued existence.
As of Wednesday afternoon, he was still trending, prompting this funny tweet from his wife.
My computer must have frozen because you're still trending @scrivens_30

— Jenny Scrivens (@JenScrivs) January 8, 2014
Back to Oylmpic talk, Darren Granger, Head Equipment Manager of the Los Angeles Kings was named Head Equipment Manager for Team Canada, which is really nifty.
As was to be expected, Drew Doughty spoke to the media about being named an Olympian for a second time in his young old youngish (this is his 6th NHL season. Is that old or young? It's not really "young" anymore, is it?) career (and just in case anyone forgot, Doughty is only 24) so you can go check that out.
Jeff Carter didn't want to discuss the Olympics before their game Tuesday evening so he gave a quote (see Doughty link) and spoke more candidly following the game.

Up next for the Kings
On Thursday, January 9th, Olympic heros Drew Doughty and Jeff Carter will square off against fellow Olympic Hero Patrice Bergeron and the rest of the Stanley Cup Finalist Boston Bruins, the second best defensive team in the league, and wrap things up at home with the Detroit Red Wings on Saturday.